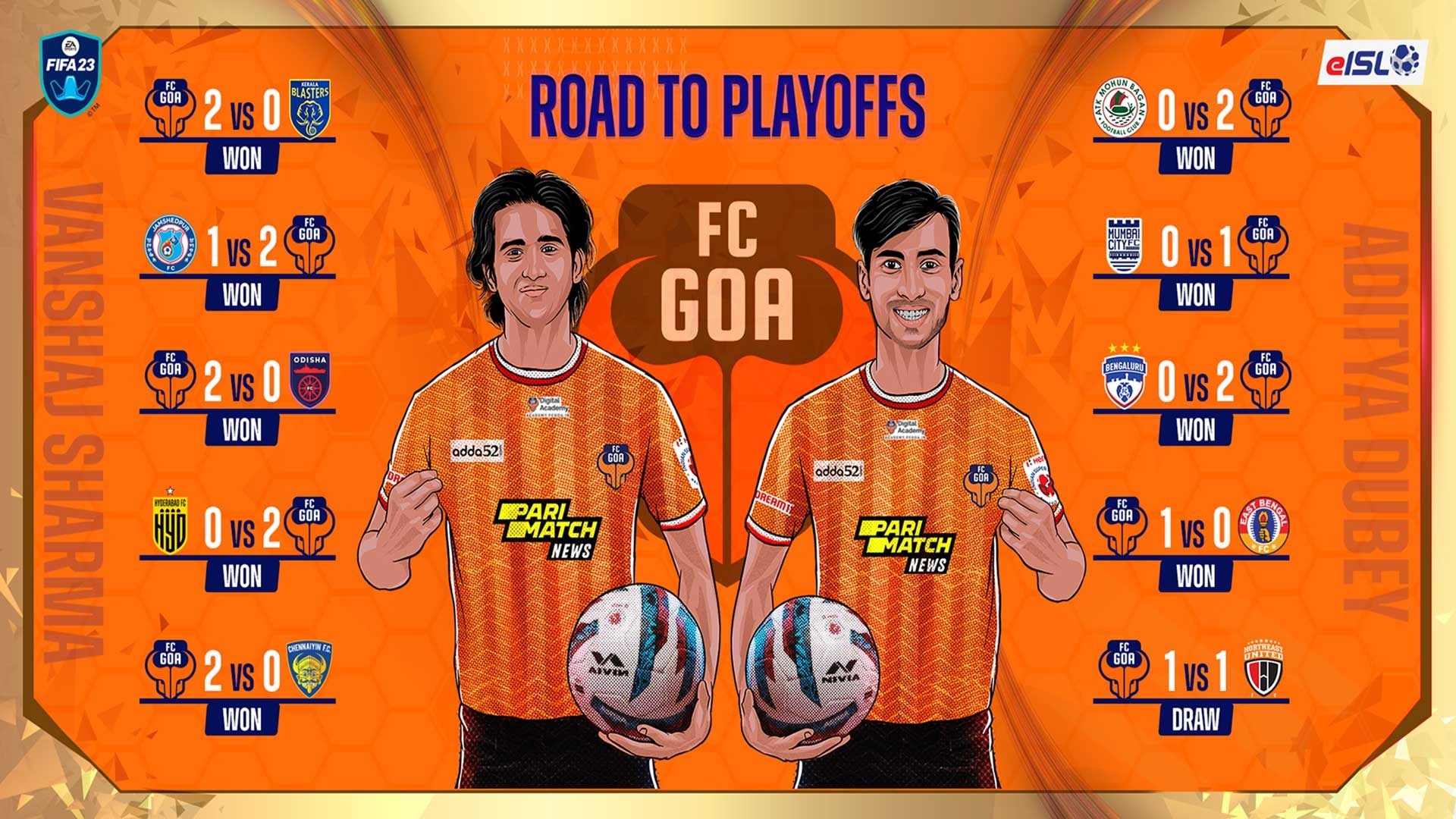 Our words won't do justice to what the boys representing FC Goa have done in the eISL this season. Aadizema and Vanshaj have been in blitzkrieg form all throughout the campaign. Their record speaks for the boys themselves.
A stunning 9 wins and a single draw that came on the final matchday of the league stage had the eGaurs taking home 28 points out of the total 30 points on offer in the campaign. The duo had a 9 game winning streak from the beginning of the campaign, with NorthEast United the only club managing to at least salvage a draw in the very final game before we move onto the playoffs. FC Goa began their campaign on a winning note against the Kerala Blasters, with them eventually going to win against every team they faced in their next 8 games. Their individual records read 8 wins for Vanshaj and 5 wins for Aadizema, which goes on to show their might in 1v1 games.
In total, the Goa boys scored a huge 74 goals in the league stage and conceded 47 in total, ending with a goal difference of 27. Aadizema and Vanshaj have the potential in them to pull off an invincibles quest but can they do it against the likes of Krusher, Sakky, Saransh and Emaad, who have been in incredible form as well is something that will go right down to the wire!