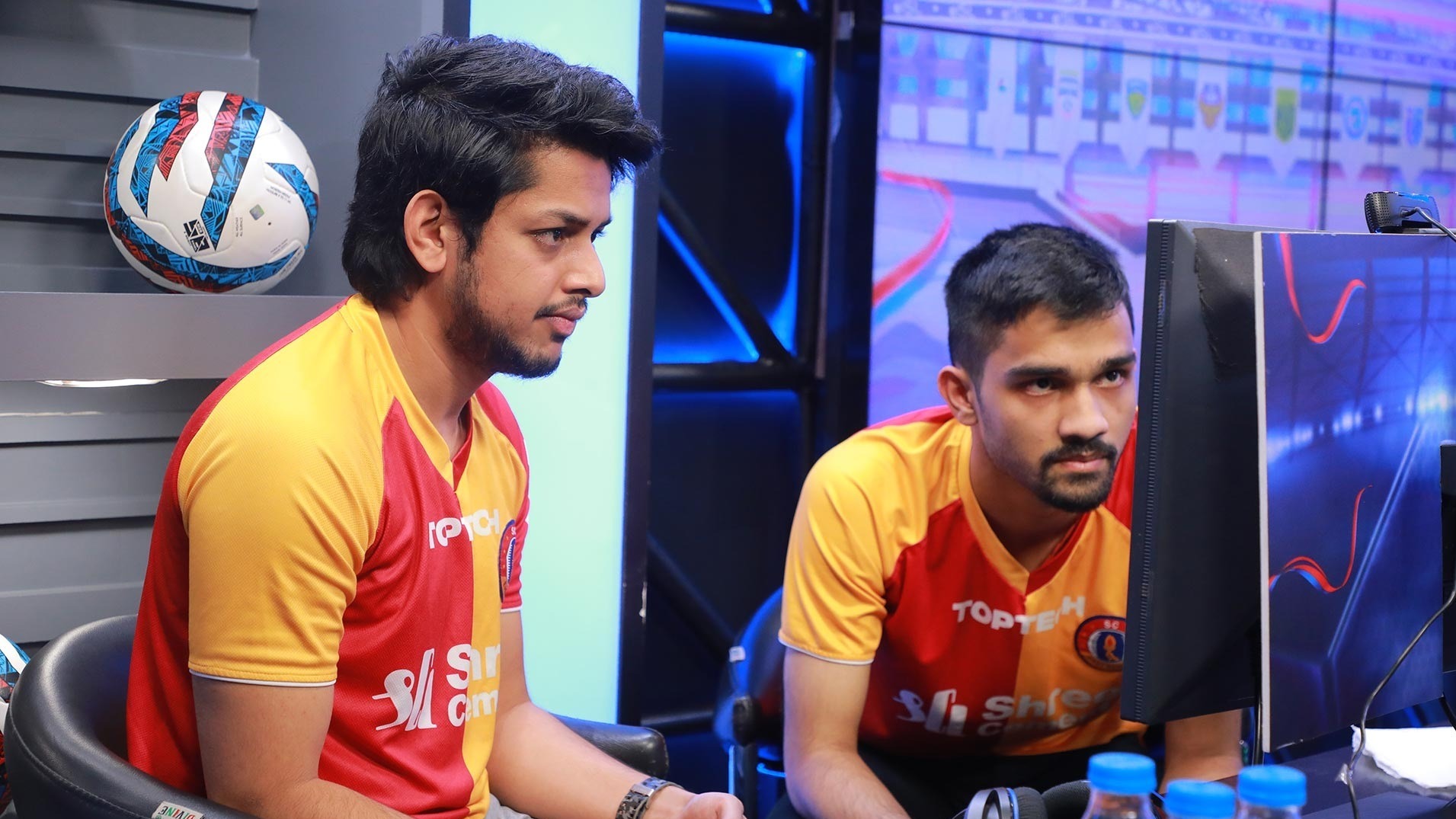 SC East Bengal came out on top against NorthEast United FC. With this win, SCEB secured top spot and added three points to their tally, while NorthEast United FC stayed fifth in the league table.
In the first game, NOT_ANKITGUPTA-led SC East Bengal went into a 2-1 lead against EMAADROX's NorthEast United FC. However, he managed to score a late goal to restore parity in the match. Game 1, ended as a 2-2 draw.
In-Game 2, SCEB started on the front foot against Northeast United FC and had an early breakthrough as SCEB player IM_BENO7 scored the goal in the 8th minute of the game. IM_BENO7 scored back-to-back goals in the second half and made it difficult for NEUFC. Five minutes later, IM_BENO7 scored the fourth goal. NEUFC managed to strike a consolation goal in the stoppage time and the match ended with a 4-1 scoreline.
The final game witnessed glimpses of a fightback from the Highlanders but it was not enough. SC East Bengal drove into the lead with two goals while NEUFC failed to score any.
IM_BENO7 scored six goals and was awarded as Hero of the match.