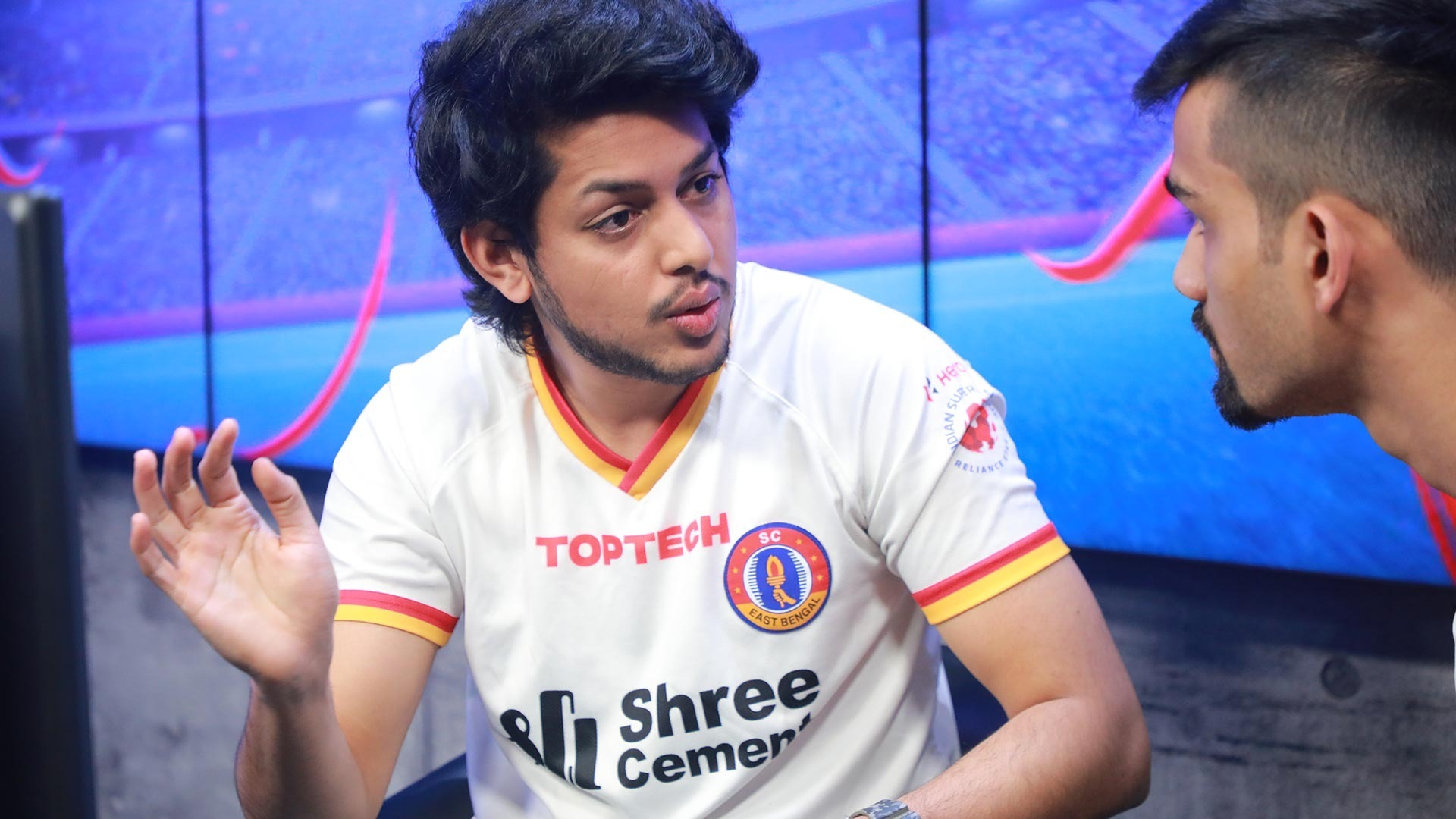 It was a Super Monday with three closely contested eISL matches. FC Goa & SC East Bengal got narrow victories over Hyderabad FC and Odisha FC respectively and Jamshedpur FC enjoyed an easy win over NorthEast United FC.
In the first match, FC Goa got a much-needed victory over Hyderabad FC. Afnanameen10 beat Deekay in game-1, with a scoreline of 3-2, and Aadizema lost to V–Sharma10 in the second game, 1-2. However, HFC got a consolation victory in the co-op game.
Afnanameen10 scored four goals and was awarded Hero of the Match.
In the second clash of the game, SC East Bengal edged past Odisha FC to go on top of the league table. In game-1, NOT_ANKITGUPTA got a routine 2-0 victory for the Red & Gold brigade. IM_BENO7 sealed the three points in SCEB's favour in game-2, when he beat Duggal_TV, 2-1. OFC got their revenge in the cop-op game and completed a stellar comeback victory. They were 2-0 down but scored three late goals to make the scoreline 2-3.
NOT_ANKITGUPTA scored four goals in his matches and was the Hero of the Match.
In the third match of the day, Jamshedpur FC's AKASH_ASH2499 won the first game 1-0 with a goal by Pele. ARVINDMASS_ cruised past MUFFUBURHANI with a 4-0 victory and sealed the three points for JFC. The co-op ended in an eventful 2-2 draw.
ARVINDMASS_ was the Hero of the Match as he scored 5 goals.