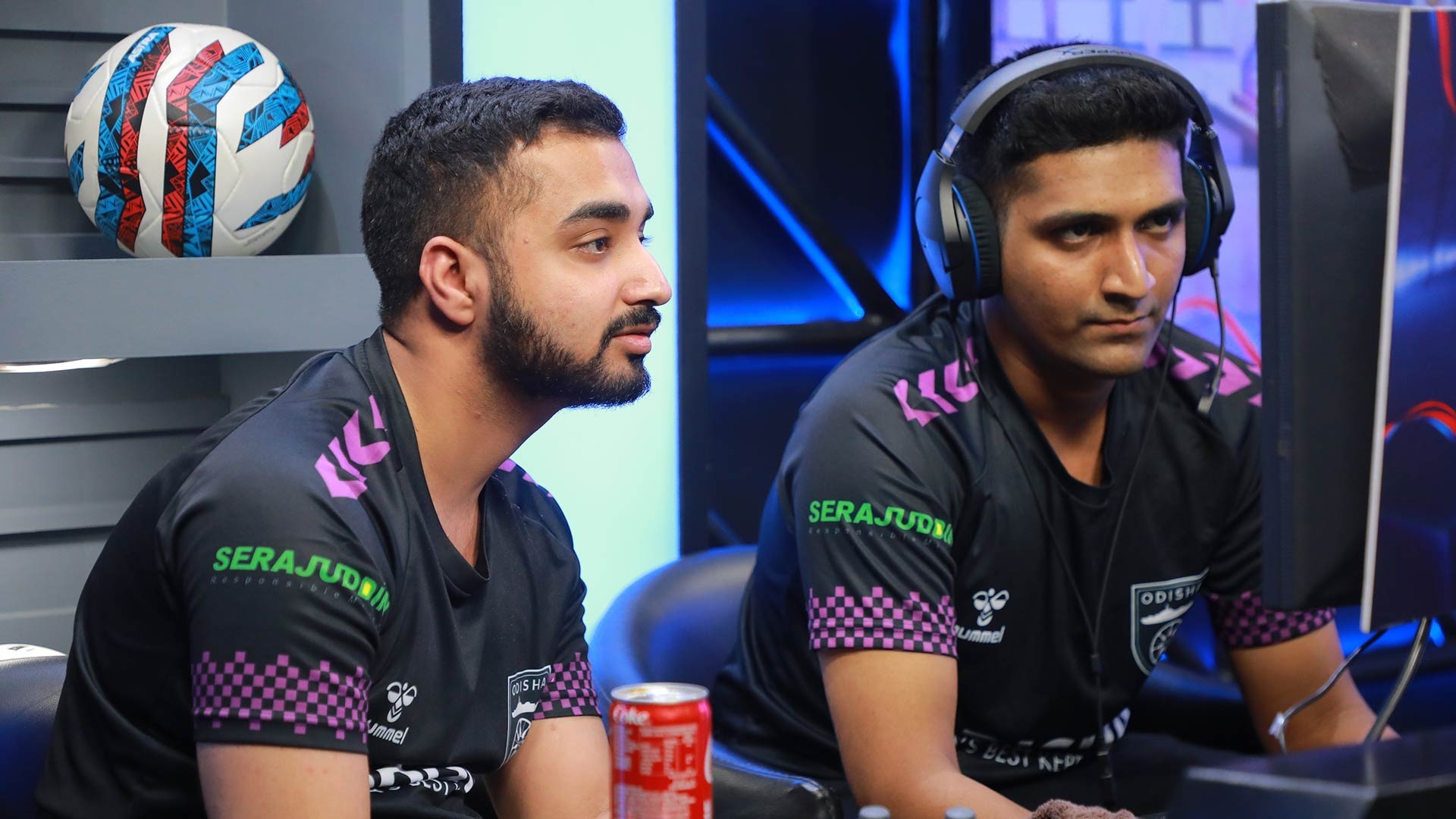 Odisha FC and ATK Mohun Bagan played out a 1-1 draw in the first game. But, it was pretty much a one-sided affair following that. Odisha FC won the second game comprehensively with a 3-1 margin and put the contest to rest with a 5-2 win in the third one.
ATK Mohun Bagan's BINDRATEJ took the lead in the first half of the game, as Odisha FC's SHUBUMBUMTUMTUMM kept pressing for the equaliser, but the former held on to his nerves and headed into the break with the lead. ATK Mohun Bagan started off with great intent in the second half, but Odisha FC scored against the run of play. It was a cagey affair following the goal, till the end of the game, as both teams had to settle for a draw.
In the second game, Odisha FC's DUGGAL TV struck on the counter against ATK Mohun Bagan's KT Dhillon to take an early lead. Still recuperating from initial hiccups, Odisha FC took advantage of the momentum, as they doubled the lead moments later. ATK Mohun Bagan's constant efforts reaped results, as they pulled one back and went into the break with a 1-goal deficit. However, Odisha FC extended their lead early in the second half and held on to it and won the game 3-1.
ATK Mohun Bagan were on a rescue mission and they started on a positive note, taking the lead from a penalty kick early in the first half. Odisha FC were not in a mood to remain quiet, having blasted two goals in quick succession to shift the momentum in their favour. Odisha converted another to head into the break with a 3-1 lead. Odisha FC stretched their lead in the second half, only to see it get nullified moments later. However, they completed the demolition with a late goal, as the match ended 5-2 in their favour.