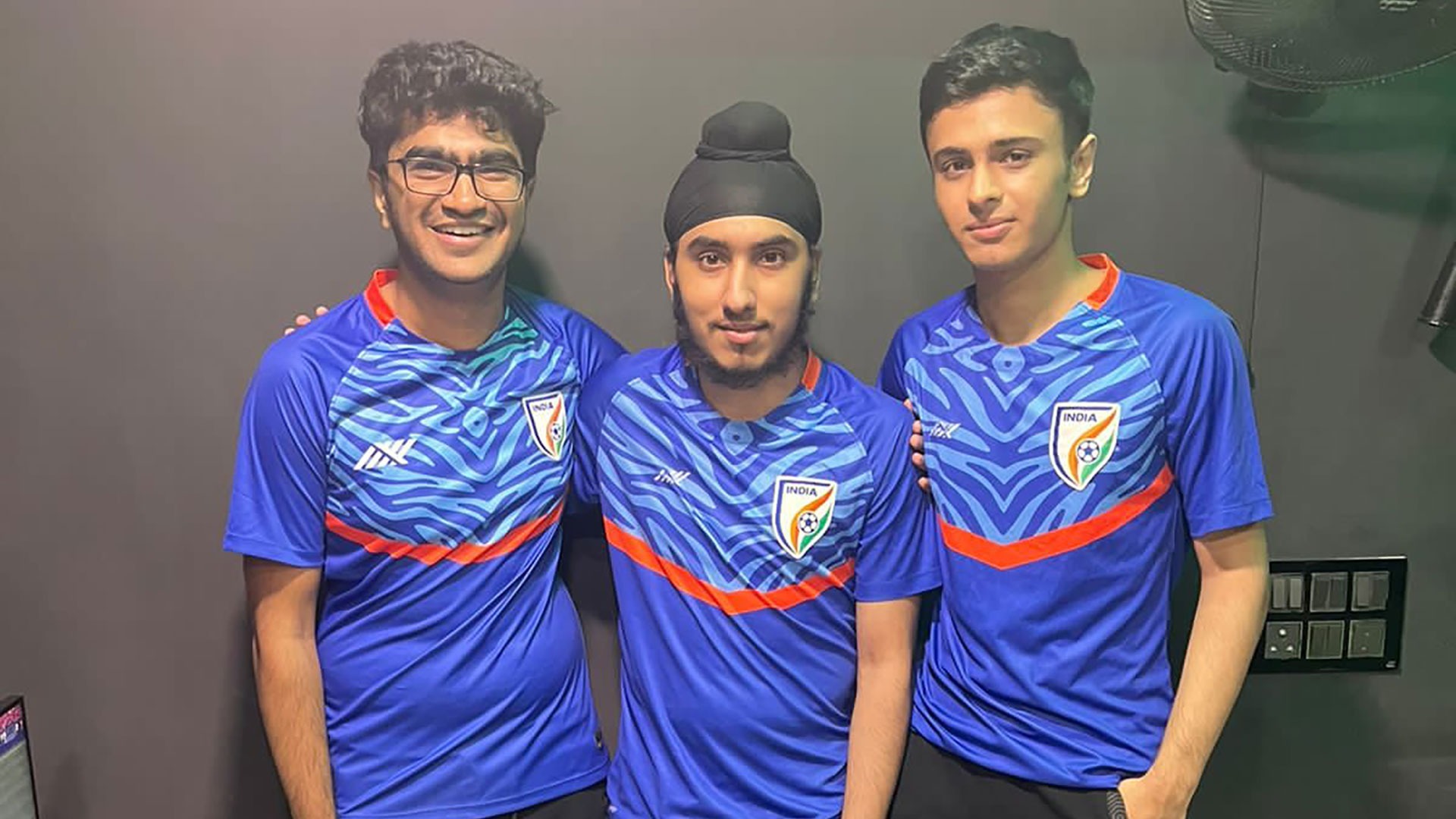 Charanjot Singh, Siddh Chandarana, and Saransh Jain have etched their names in the history books for the Indian eFootball team, which has qualified for the FIFAe Nations Cup 2022. This will be India's debut appearance at the esports showcase event, which will take place in Copenhagen, Denmark from July 27 to July 30, 2022. In the FIFAe Nations Series 2022 playoffs, India overcame the Korea Republic and Malaysia to qualify for the FIFAe Nations Cup 2022.
Esports in India are on the verge of rising, as we got to see when eISL was introduced in the last edition of Hero Indian Super League. Saransh Jain who played for the Chennaiyin FC eISL team while speaking to AIFF said, "It has been a great experience to represent the Indian national team. I've known both Charanjot and Siddh for almost 5 years now. We're great friends even off the field and gel a lot which helps our coordination as well."
The Indian efootball team's adventure began in January 2021, when the AIFF and FIFA inked a participation agreement for the FIFAe Nations Series 2021. India was one of 60 countries that took part and was assigned to the Middle East and Africa Zone. India came in third place in their zone, just missing out on a spot in the FIFAe Nations Playoffs 2021.
India won 12 games, lost 11 games, and drew 9 games during the play-ins over four Match Weeks. India remained in Division 1 for the entire four-match weeks. India qualified for the Playoffs by finishing second in the Consistency Points table, putting them one step closer to the FIFAe Nations Cup in 2022. India also reached its greatest global ranking of 19 during this time period.
India's goal going into the Playoffs was clear. Win two matches and guaranteed yourself a berth in the main event, and that's exactly what Charanjot Singh, Siddh Chandarana, and Saransh Jain have done.
One of the mainstays of India's eFootball team, Siddh Chandarana, expressed what this achievement means to the guys, he said, "Last season (in 2021), we came agonizingly close to making history, but lost the final game of the qualifiers. It stuck with us for a long time. We've worked hard ever since, and our only goal was to qualify for the FIFAe Nations Cup and make history for the country. The qualification hasn't sunk in at the moment! I've always dreamt of playing for the country at the biggest stage there is and I couldn't have been happier to be a part of the first ever Indian eNational team to achieve that feat."
"The job is not done yet. We will look to work harder over the next month and make sure we are prepared to take on some of the top nations in the world," he added.