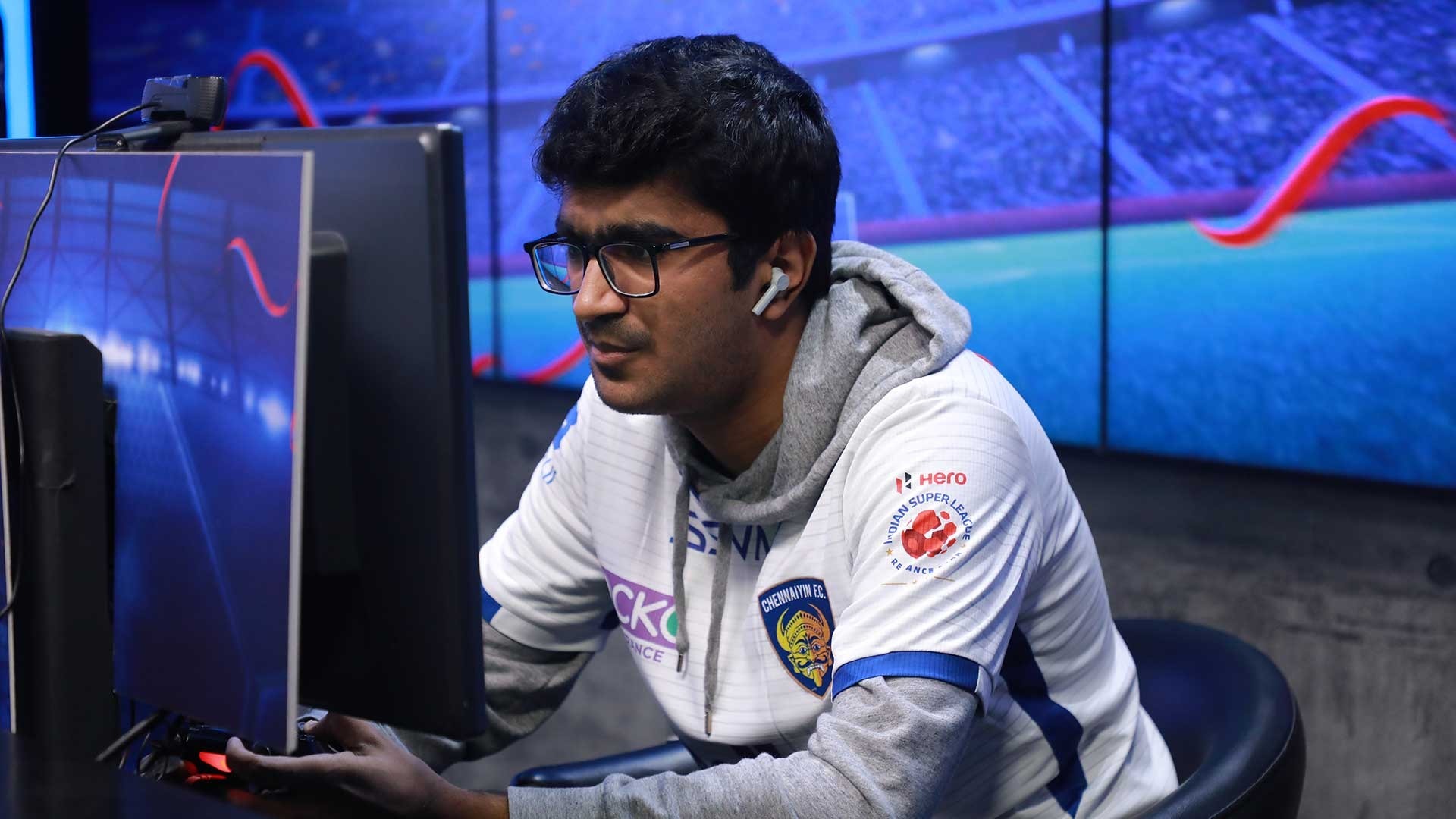 Saransh Jain, who pipped Chennaiyin FC eISL teammate Navin Haridoss for a place in the FIFA Global Series 2022 qualifiers is set to compete in the event starting from June 30 in the United Kingdom.
Considered one of the biggest eSports events in the world, Jain who is also part of the Indian eFootball team qualified for FIFAe Nations Cup will carry India's flag at the event.
Jain will begin the tournament in the Swiss bracket eliminations hoping to reach the Top 64 stage of the competition.
Jain qualified for the event through the eISL which was the qualifying competition for the event. He alongside Navin helped Chennaiyin FC beat Mumbai City FC in the final in March to win the inaugural eISL.
The 21-year-old will now look to make an impression on the global stage as he would lock horns with the best eFootball players around the globe, some of which Jain idolised as he made strides in the game.
"I have been watching competitive FIFA for a long time even before I started, I used to watch the FIFAe World Cup and the FGS playoffs happened back then as well, so many of the e-athletes are still the same and these are some of the e-athletes I've idolosed for a long time, so it's going to be very exciting to play them," Jain told the ISL Media team ahead of the FIFA Global Series 2022.
"There's not much change. I think I will still treat it as a normal tournament, but heading into it there is a little bit of added pressure but let's see how it goes," he added.
Jain enters the tournament as the top ranked player in South Asia and that will give him the necessary confidence to deliver on the biggest stage.
"I think that gives me a lot of confidence to be ranked #1 in South Asia, not just qualifying through eISL, I could have also qualified through the FGS ranking, so I think it's an added bonus for me," he said.
Jain will be in action in Round 1 on June 30 with the matches starting from 6:30 PM IST onwards.

You can watch the games here.